Associations | Asphalt and Construction Memberships
Our asphalt paving company is a member or associate with a number of professional organizations. We encourage you to visit these organization's websites or to contact them directly to obtain additional information on the construction industry as a whole, and more specifically asphalt paving and related products, processes and applications.
MI-TA – Michigan Infrastructure & Transportation Association
Community Association Institute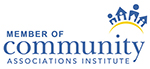 MDOT Prequalified – Michigan Department of Transporation

Our Michigan asphalt company has served the Southeastern Michigan and the metro Detroit areas since 1965. We appreciate you, our customers, and thank you for your business. We hope you will continue to call on Al's Asphalt Company for your new construction, asphalt patching and preventative maintenance needs for years to come. For more information, contact us by phone at (734)-946-1880.