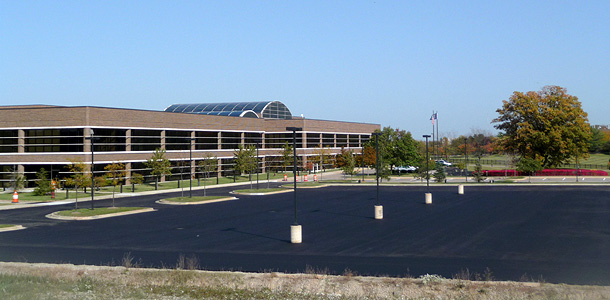 TESTIMONIALS & AWARDS | AL'S ASPHALT PAVING
Satisfied Customers for over 45 Years
Al's Asphalt Paving Company has been serving the Metro Detroit community since 1965. We take pride in our work and our customers agree! Below are a few of the awards and testimonials we've received.
Wayne County Commission
Project of the Year
City of Ypsilanti in cooperation with Eastern Michigan University college place reconstruction & streetscape
Project of the Year
City of Romulus 2010 American Reinvestment and Recovery Act (ARRA) resurfacing projects Huron River Drive and Shook Road
City of Taylor
"…Al's Asphalt has worked for the City of Taylor for a number of years. Their performance and professionalism has always been above standard. I am confident that you will also find Al's Asphalt to be favorable contractor to work with…"
Chapel Hill Condominium Association
"…Al's Asphalt Paving has replaced two parking lots and 93,060 square feet of roadway for us. We have found them to be very thorough and professional in their handling of our residents…"
Unified Property Group
"…complete removal and replacement of all asphalt roads and parking areas and a large portion of the cement walks. The project was done quickly and efficiently with minimal inconvenience to the residents…"
Evangel Baptist Church
"…I wanted to write to express the appreciation of our congregation for the excellent workmanship your compnay performed for us in our recent parking lot project…"
Dahlmann Apartments
"…I have the highest regard for their knowledge of this industry and recommend them for any asphalt project, big or small…"
Freightliner of Toledo
"…The quailty of work provided by your company has been of the highest standards, and we would like to thank you for the excellent job you have completed, each and every time…"
City of Trenton
"…We were very satisfied with the overall performance of the company as well as the personal service and involvement of the staff including their Project Manager, Rick Cox…"
Construction Management Company, Inc.
"…I just wanted to thank you and everyone at Al's Asphalt for a job well done. Your people can put down a lot of asphalt in little time with a quality job…"
Our Michigan asphalt company has served the Southeastern Michigan and the metro Detroit areas since 1965. We appreciate you, our customers, and thank you for your business. We hope you will continue to call on Al's Asphalt Company for your new construction, asphalt patching and preventative maintenance needs for years to come. For more information, contact us by phone at (734) 946-1880.