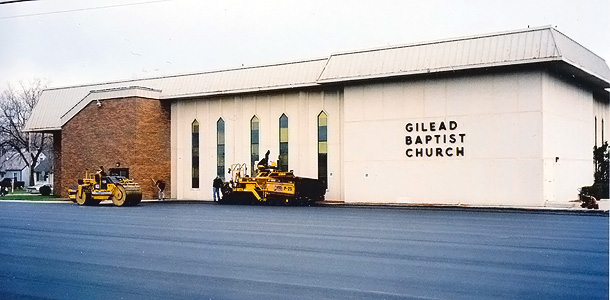 Churches and all forms of Worship Centers
Churches, and other Worship Centers are very busy places not only providing religious services, but also acting as meeting places for the community. While providing so much to service the community with limited budgets, it's not unusual for worship center parking lots to fall into disrepair. Our Michigan asphalt paving company understands these challenges and we routinely work with worship centers to devise preventative maintenance plans to maximize the life of their parking lot pavements.
Our experts will evaluate your worship center's pavement and provide a repair plan based on priority and budget. When your pavement has reached the end of its useful life, we will work with you to schedule the asphalt resurfacing so it will have the least affect on your congregation.
Our Michigan asphalt company provides worship center asphalt services for Michigan Churches and all forms of Worship Centers. For additional information, contact us by phone at 1-734-946-1880 or through our contact form here.