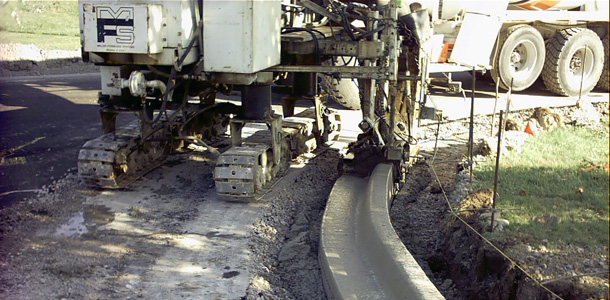 Concrete Services For Michigan
In conjunction with our expert asphalt paving crews, our experienced concrete crews provide a variety of services including roads, parking lots, sidewalks, curbs, and gutters.
Our concrete curb and flatwork service is the perfect counterpart to our Michigan asphalt paving services. Our quality concrete work is used to transition from a raised surface to a sloped surface such as a paved street.
Our skilled concrete work managers know the proper concrete mixtures to get the consistent high quality results our customers have come to expect. Avoid having to coordinate your concrete work and asphalt paving contractors, let Al's Asphalt Paving and concrete work be your new construction and repair resource.
Our Michigan asphalt company provides concrete work and asphalt paving for Southeastern Michigan and the metro Detroit area. For additional information, contact us by phone at 1-734-946-1880 or through our contact form here.