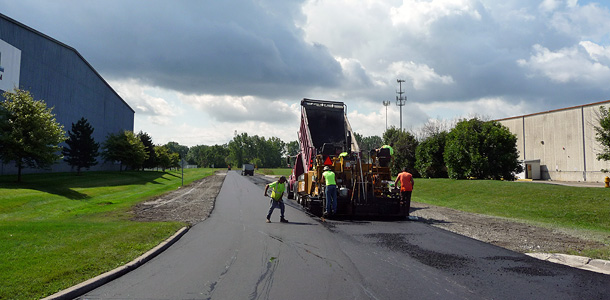 Michigan Commercial & Industrial Asphalt
Our Michigan paving company has been providing asphalt maintenance for commercial and industrial industries since 1965. Whether you're in need of crack filling, seal coating, asphalt patching, resurfacing, or new construction, Al's Asphalt has the experience and staff available to make sure the job is done correctly and on time.
We know that every commercial and industrial facility has its own unique business challenges. Our professional estimators will evaluate your asphalt needs and provide a proposal to meet/exceed your goals. Whether your project is standard or heavy duty, safety related, routine maintenance, or new construction, Al's asphalt has the expertise and equipment to get the job done right.
Our Michigan asphalt company provides commercial and industrial asphalt services for Southeastern Michigan and the metro Detroit area. For additional information, contact us by phone at 1-734-946-1880 or through our contact form here.