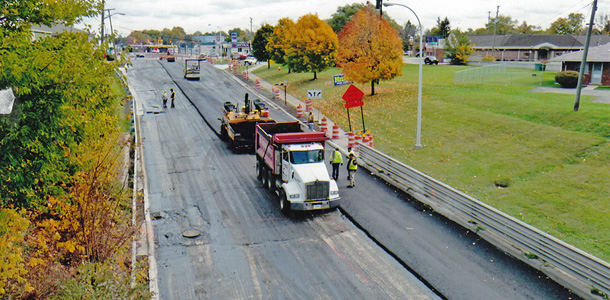 Michigan Asphalt Paving Site Evaluation
Al's Asphalt Paving Company has highly educated expert team members with years of experience that can perform any job site evaluation. Simply put, when it comes to site evaluation for road and parking lot asphalt paving we know what works and what doesn't. Our expert site evaluation estimators are willing to discuss any concerns or answer any questions you may have.
After we've completed your job site evaluation, we will provide a computer generated proposal outlining our project recommendations and costs. Depending on the size and scope of the proposal, photos and alternative solutions may be provided.
To request a FREE site evaluation click on request a quote
Our Michigan asphalt company provides site evaluation services and new asphalt construction for Southeastern Michigan and the metro Detroit area. For additional information, contact us by phone at 1-734-946-1880 or through our contact form here.