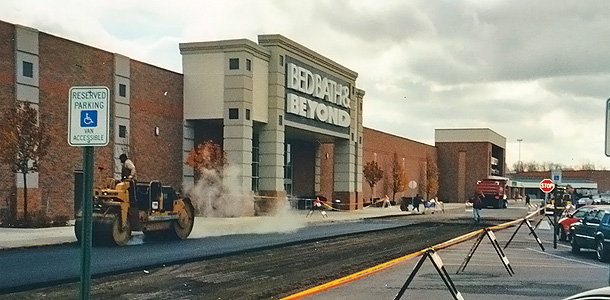 Retail Asphalt Paving Services Company
With so many retail options available to potential customers, appearance matters. Your retail asphalt parking lot is one of the most visible and used resources you have. Shopping centers, strip malls, and retail outlets are busy facilities; often open 7 days a week. Our retail paving company has extensive experience helping our customers manage the maintenance and repair process for their retail parking lots.
Working together, we can schedule your work in stages so access to your retail site remains open through the entire project. Our professional estimators and helpful staff help ensure that all projects are completed properly and on time.
Our Michigan asphalt company provides retail asphalt services for Southeastern Michigan and the metro Detroit area. For additional information, contact us by phone at 1-734-946-1880 or through our contact form here.