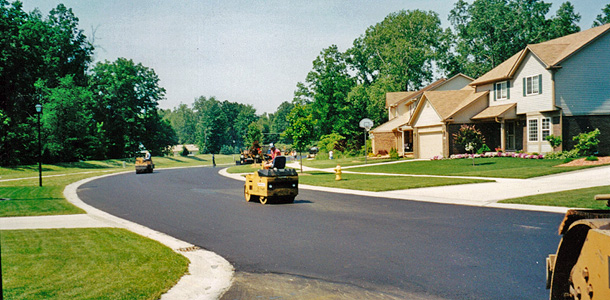 Condo & HOA Asphalt Paving Services
Appearance and image are important for any condominium community or homeowner association and your asphalt roadway is part of that image. A well maintained asphalt roadway will help provide appeal and attract potential homeowners. Condominiums and homeowner associations can provide unique challenges for Michigan paving contractors.
When dealing with homeowner association and condominium boards there are typically board members with varying opinions and agendas. Al's Asphalt has over forty years of experience providing solutions for both condo and HOA properties that are durable and cost effective.
Working together, we can schedule your work in stages so access remains open through the entire project. Our professional estimators and experienced staff help ensure that all projects are completed properly and on time.
Our Michigan asphalt company provides condominium and homeowner association asphalt services for Southeastern Michigan and the metro Detroit area. For additional information, contact us by phone at 1-734-946-1880 or through our contact form here.