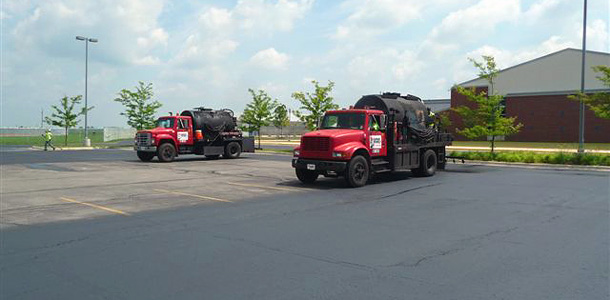 Michigan Preventative Asphalt Maintenance
Proper preventative maintenance is essential to maximizing the life of your asphalt parking lot. Our asphalt maintenance company has years of experience with crack filling, seal coating, and asphalt patching repairs. We use state of the art equipment, the highest quality materials, educated professionals, and the newest application techniques to help ensure your asphalt preventative maintenance project is completed appropriately and on time.
By properly utilizing our preventative maintenance services for your asphalt pavement you can defer costly resurfacing or replacement projects and maximize the life and aesthetics of your road or parking lot.
Proper Asphalt Maintenance:
Crack Filling
Seal coating
Asphalt Patching / Repair
Our Michigan asphalt company provides preventative maintenance and asphalt seal coating for Southeastern Michigan and the metro Detroit area. For additional information, contact us by phone at 1-734-946-1880 or through our contact form here.