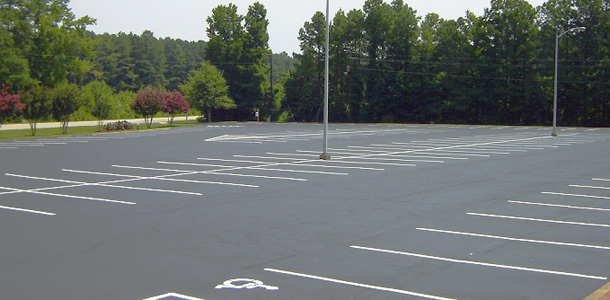 Parking Lot Paving
It is important to maintain the parking lot pavement for your property. Whether you operate an apartment community, municipality or retail center, well maintained parking lot pavement ads curb appeal and minimizes the risk of accidental injuries. Our Michigan asphalt company specializes in parking lot paving and preventative maintenance. Filling cracks and seal coating your parking lot can help extend the pavements lifespan and reduce the cost of having to replace your parking area.
Al's Asphalt has over forty years of experience providing asphalt solutions to some of our state's most notable schools, strip malls, worship centers and industrial facilities. If you parking lot pavement need replacement or resurfacing, our asphalt company has the equipment and trained staff to minimize the cost and inconvenience of replacing your parking lot.
Working together, we can schedule your work in stages so access remains open through the entire project. Our professional estimators and experienced staff help ensure that all projects are completed properly and on time.
Our Michigan asphalt company provides parking lot paving services for Southeastern Michigan and metro Detroit. For additional information, contact us by phone at 1-734-946-1880 or through our contact form here.